It's been a wild week in Arlington. A sweltering heat wave was topped off with a microburst that did significant damage to trees and homes in town. We hope all of our friends in East Arlington escaped this storm unscathed.
Clean-up has commenced and this weekend is looking like it will be the calm after the storm. Take a minute to check out this new listing in the Brackett district, along with the other homes for sale this weekend.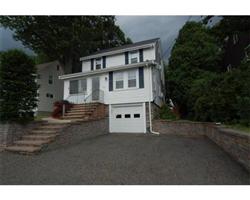 This home has everything you've been looking for in Brackett School area. An absolutely fabulous home featuring gorgeous renovations, including an open floor plan, spectacular kitchen with Viking stove, state-of-the-art appliances, granite counters, surround sound and so much more. There are three spacious bedrooms and both bathrooms were beautifully renovated. The living room has a gas fireplace and there is a private rear yard with deck. Bonus feature: the house is extremely bright and sunny! There's nothing to do but move right in.

(MLS PIN # 71411584)


What's Nearby:
Arlington Heights shops and restaurants, Minuteman Bikeway, public transportation, Brackett School.


Scroll down to see other new listings in Arlington this weekend, and happy house hunting!


SINGLE FAMILY


| | | | | | |
| --- | --- | --- | --- | --- | --- |
| Address | Rooms | Bed | Bath | Style | Price |
| 4 Henry St. | 5 | 3 | 1f 0h | Ranch | $389,000 |
| 799 Concord Tpke. | 7 | 3 | 1f 1h | Colonial | $459,000 |
| 98 George St. | 8 | 3 | 2f 1h | Cape | $579,900 |
| 4 Monadnock Rd. | 9 | 4 | 2f 1h | Colonial | $850,000 |
CONDO


| | | | | | |
| --- | --- | --- | --- | --- | --- |
| Address | Rooms | Bed | Bath | Style | Price |
| 16 Old Colony Ln. U:3 | 3 | 1 | 1f 0h | Low-Rise | $164,900 |
| 49 Appleton St. U:B | 3 | 1 | 1f 0h | Other (See Remarks) | $219,900 |
| 4 Orvis Rd. U:4 | 5 | 2 | 1f 1h | 2/3 Family | $365,000 |
| 53 Pine St. U:53 | 8 | 3 | 2f 0h | 2/3 Family | $419,000 |
| 21 Trowbridge St. U:2 | 8 | 4 | 1f 1h | 2/3 Family | $549,000 |
| 4 A Bacon St. U:4A | 6 | 3 | 2f 1h | Townhouse | $565,000 |
| 86 Summer St. U:14C | 8 | 3 | 2f 1h | Townhouse | $595,000 |