Real estate is always a hot topic, and as we mentioned in the
HAT Condo Report
, everyone has an opinion about where it's going, when and why. But for most homeowners, it can be difficult to separate fact from fiction, and rumor from reality.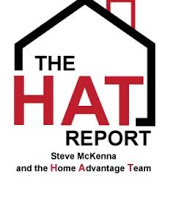 This is why we are providing you the Steve McKenna & The Home Advantage Team (HAT) Real Estate Report - a compilation of both data and insight into the local real estate market (Arlington Real Estate 2012 vs. 2013 Year-to-date (January 1- June 30)).
Since 1986 I have been selling homes at Bowes Real Estate and I have never seen such an amazing market. Inventory is low and buyer demand is high. Interest rates are low and prices are increasing. That's all well and good - but what does all of this mean for your Arlington home?
For years Arlington has been regarded as a terrific community with fabulous neighborhoods, good schools, great recreation facilities and top-notch stores and restaurants.

Arlington is favored by many home buyers for all of those reasons, along with great access to Boston and Cambridge, public transportation and the famed Minuteman Bikeway.
But perhaps one of the most noticeable benefits to home buyers -- and one that makes Arlington even more attractive than ever - is that Arlington properties are still more reasonably priced relative to homes in surrounding communities.
To provide you with the most relevant and up-to-date real estate information, we have pulled together the HAT Real Estate Report.