Are you Prius or Ford F150? The BSO or Paradise? Jimmy Buffet or Jay-Z? There are plenty of ways to express your personality, and where you live can be one of them. Arlington has no shortage of neighborhoods that reflect the diversity of people that live here.
They say birds of a feather flock together - which Arlington neighborhood best reflects your flock, so to speak?
East Arlington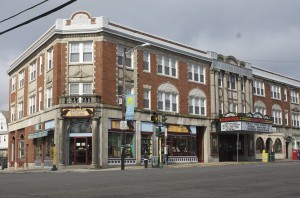 I just moved from a small/expensive apartment in Cambridge/Somerville/Boston. I need a bit more space, but I'm not ready for 'suburbia.'
East Arlington is known for its walkability to shops, restaurants and transportation, and it is the most urban of the Arlington neighborhoods. No strip malls here and there are plenty of gems along Mass. Ave. including the Fox Library, Maxima Gift Center, Quebrada Baking, Flora, Capitol Theater and many more.
Additional resources include East Arlington Livable Streets and Capitol Square.
Schools Districts include: Thompson, Hardy
Arlington Heights
We're looking to raise a family in a good school district outside Boston, we need something we can afford but still want a reasonable commute into Boston.
Arlington Heights runs along either side of Mass. Ave. from about Bow Street to Brattle Street. While it has mostly single family homes, there is a mix of housing types that offers a little something for everyone. Good schools, space, and some more affordable housing options than the surrounding towns of Belmont, Lexington and Winchester make this a popular place to enter the Arlington market. Great shops and restaurants (The Meat House, Jimmy's Steer House, Balich 5 &10, and many more) still give that 'I'm not quite in suburbia yet' feel.
School Districts Include: Pierce, Dallin, Brackett
Morningside
We need some space. The family is growing and it's time to move-up and out of our starter home.
Morningside homes are characterized by bigger plots of land, and it is known as one of the more affluent neighborhoods. You might sacrifice some walkability for peace and quiet, yet you are never far from all the Arlington and the surrounding communities have to offer.
School Districts Include: Stratton, Bishop
Jason Heights
We love grand homes, leafy streets and lots of parks to take the dog for a walk.
When you think of Arlington, you might think of Jason Heights with its classic Victorian homes. Many of those homes also have Boston views, and are in proximity to Menotomy Rocks Park, Robbins Farm Park as well as the Arlington Center business district (Regent Theater, Robbins Library, Tryst, and many more). People who love the outdoors as well a vibrant neighborhood enjoy the contrasts of Jason Heights.
School Districts include: Brackett, Bishop
*images via: Wikimedia Commons