Not too big, not too small. Not too urban, not too suburban. Not too far, not too close. Garage parking, but near public transportation. Private yard, maintenance included.
A little something for everyone, even Goldilocks would think DeNapoli Farms was juuuust right.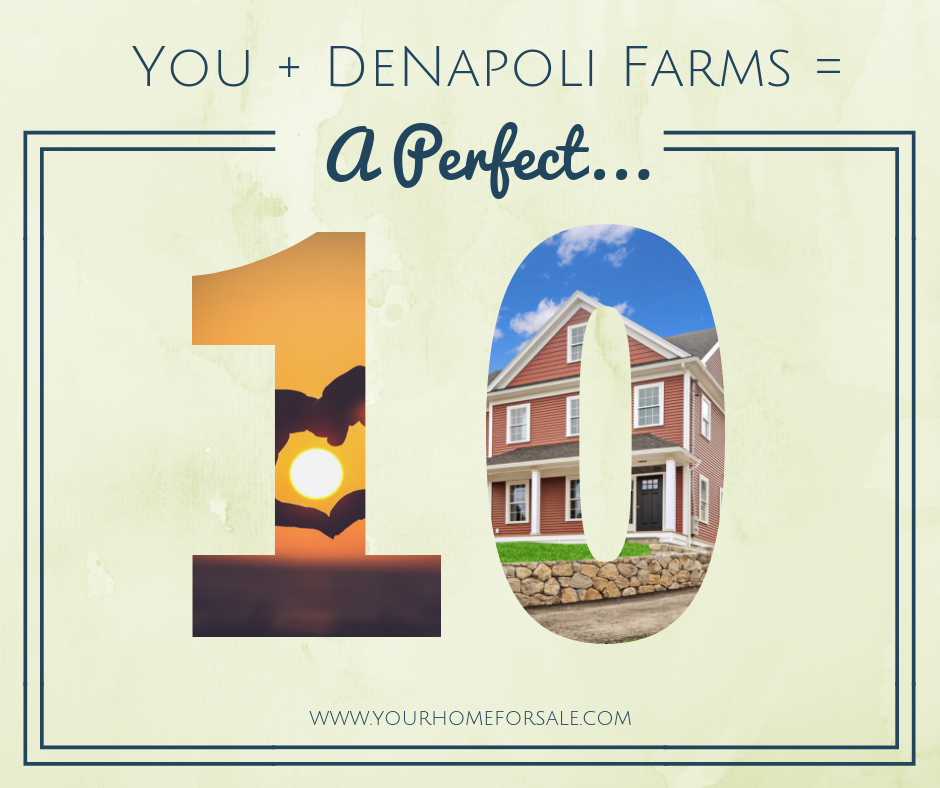 LOCATION STATS
1 mile to Arlington Heights – get your groceries at Trader Joe's and grab a coffee from Starbucks.
1 min walk to McClennen Park – there's a playground, walking trails, skate park, fields to take a stroll or go fly a kite.
6 min walk to the Pierce Elementary School – an easy walk to get the kids to school.
5 min bike ride to the Minuteman Bikeway – cruise to Arlington Heights, Arlington Center or pedal to Cambridge to catch the T at Alewife (no traffic jams!).
1 mile radius includes Arlington Reservoir, Whipple Hill, Arlington's Great Meadow and Mt. Gilboa – lots of opens spaces to rejuvenate.
2 miles to Wilson's Farm – one of the best local farms with gourmet items and tons of seasonal activities.
2.4 miles to Arlington Center – theaters, shops, restaurants, history, the Center has it all!
3.2 miles to Winchester Center – Commuter Rail access, lovely boutiques, and a fantastic independent books store.
3.5 miles to Lexington Center – stroll the streets, picnic on the historic green or check out all the great restaurants.
4 miles to the Burlington Mall – Get all of your holiday shopping done in one location - Nordstroms, Burberry, Tory Burch, Sephora.
4.2 miles to Alewife Station – Bike or drive to Alewife and take the Red Line to your Somerville, Cambridge or Boston destinations.
9.6 miles from Boston – less than 10 miles to the heart of The Hub? Yes please.
12 miles from Logan - a hop skip and a jump to your next worldly destination.
HOME STATS
2018 year built – built by one of the area's most respected and reliable builders, Conneely Contracting.
2800 square feet of custom living space – open concept living, gourmet kitchen, mudroom and laundry.
10 rooms - including hardwood floors, recessed lighting, detailed woodwork and moldings.
4 bedrooms - including a gorgeous master suite and huge closets.
3 full baths - with detailed custom tilework.
1 half bath - with top-of-the-line fixtures.
.57 acreage - including a private yard.
3 floors - with flexible living space designed to meet your specific needs.
Garage parking – an oversized garage to fit your car and your stuff.
4 homes - in a quiet cul-de-sac for an instant neighborhood.
The DeNapoli Farms lifestyle has all the life and style you want in a location that has a little bit of everything for everyone. But don't take our word (or our stats) for it, book an appointment today and take a tour to see for yourself!
(DeNapoli Farms, 658 Summer Street, Arlington MA)