Everyone loves a good makeover – whether it's a wardrobe redo, an afternoon at the beauty counter, or a design on a dime. It's amazing what a little refresh can do, especially this time of year.
When it comes to getting ready to sell your home, that 'refresh' can quickly become a daunting task. Whether you've been in a home for 30 years or 3, we all accumulate more than we think we do.
Trust us, we know. Not just because we help home buyers and sellers every day, but because about half the team went through a move within the last year or so. We get it.
We also get that no matter how much or how little you have to sort through, it is invaluable to clean out and prepare your home for sale. That's why providing a professional stager is just one of the many services we provide to our sellers.
We lay out a plan of what needs to happen, when, and who can help you along the way to get it done – where to donate furniture (and who will move it for you), local charities that accept donations, shredding services, a local handyman to pull up that carpet, painters to freshen up the living space – you name it.
Preparing your home for sale goes under the umbrella of, a little bit goes a long way. By staging your home you are showcasing it in the best possible light, and setting yourself up for a faster sale at a better price.
Take a look at one of our recent listings below. This was a lovely, well-maintained home that was able to shine after just a few updates. It was on the market for less than 6 days, had multiple offers after the first weekend of very busy open houses, and sold for over asking.
Thinking of putting your home on the market this spring? Don't let the idea of 'the stuff' hold you back.
Let your home selling experience begin with us.
Contact us today and see what we can do for you.
KITCHEN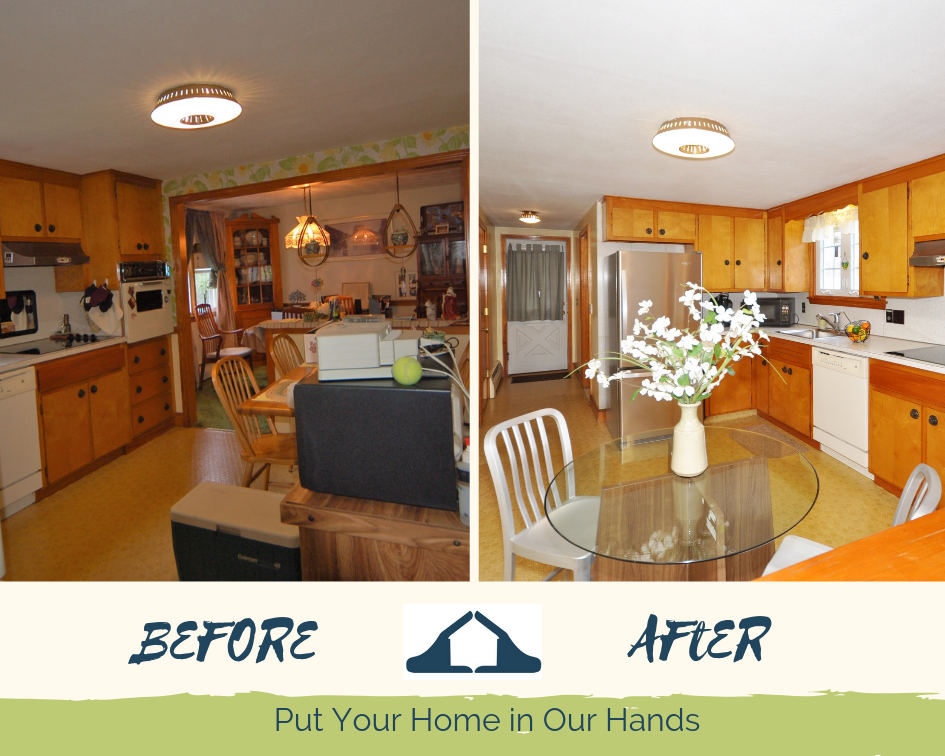 LIVING ROOM
DINING ROOM
DEN